THE RECIPE TO OUR SUCCESS
IS BY NO MEANS A SECRET
On the contrary. We love passing along what we know and inspiring people to head into the kitchen more often to cook for themselves.
And to make sure the end result isn't the end of the world, we've put together a few recipes of Viennese classics that you can use to surprise your friends and family. Happy cooking and bon appetit! Should you find yourself hungry for more, there's an unlimited helping of recipes in our cookbooks.
The Figlmüller schnitzel
Much has been written about the Figlmüller schnitzel. And along with the classic Wiener schnitzel, it has long-since become a culinary point of contact for many Viennese and Vienna visitors. Happy cooking with our family recipes.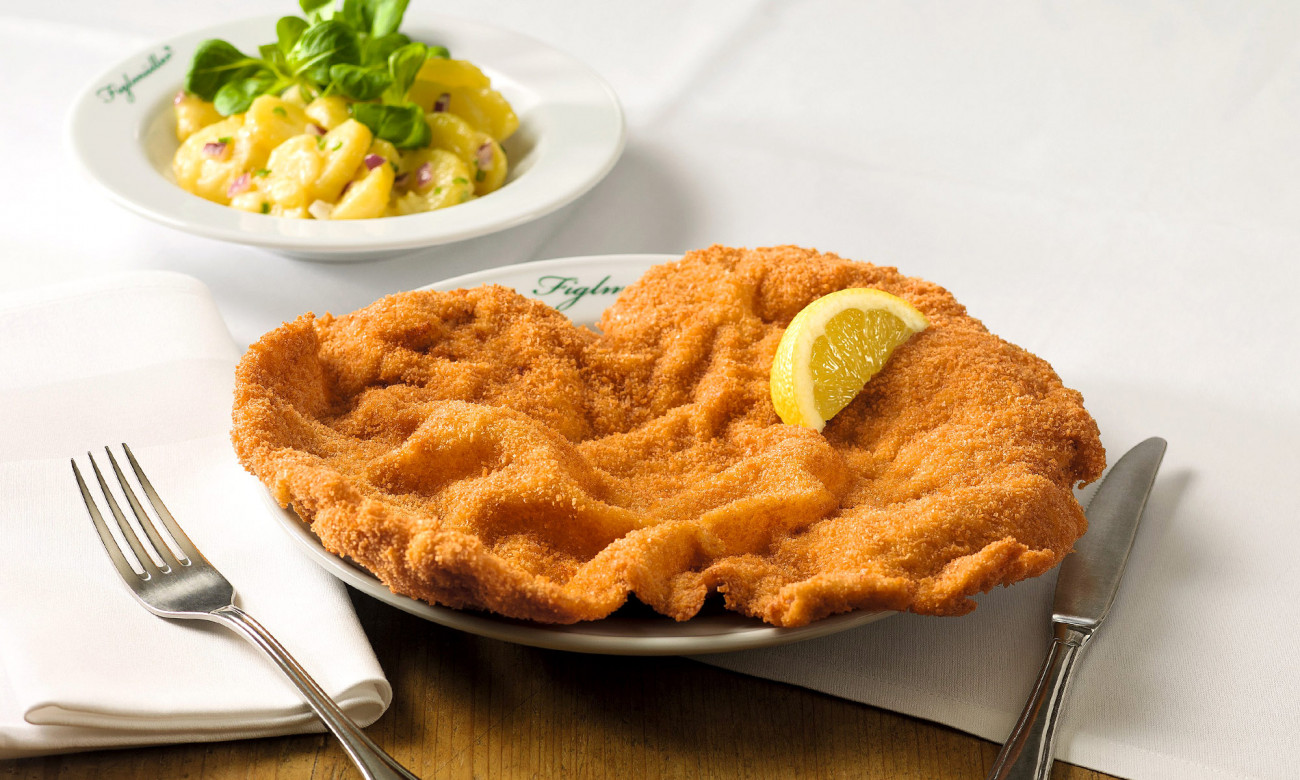 Viennese tafelspitz
When asking about typical Viennese delicacies, you'll typically hear schnitzel and tafelspitz in the same breath. It's no wonder either as this succulent piece of beef has been a regular guest on Viennese tables for hundreds of years. Thanks to Kaiser Franz Joseph I, this simple dish gained notoriety and is the poster child for Austrian beef. In the recipe, you'll find meat from the leg, the prime cut of which is the tip, spitz in German, which is where the name comes from.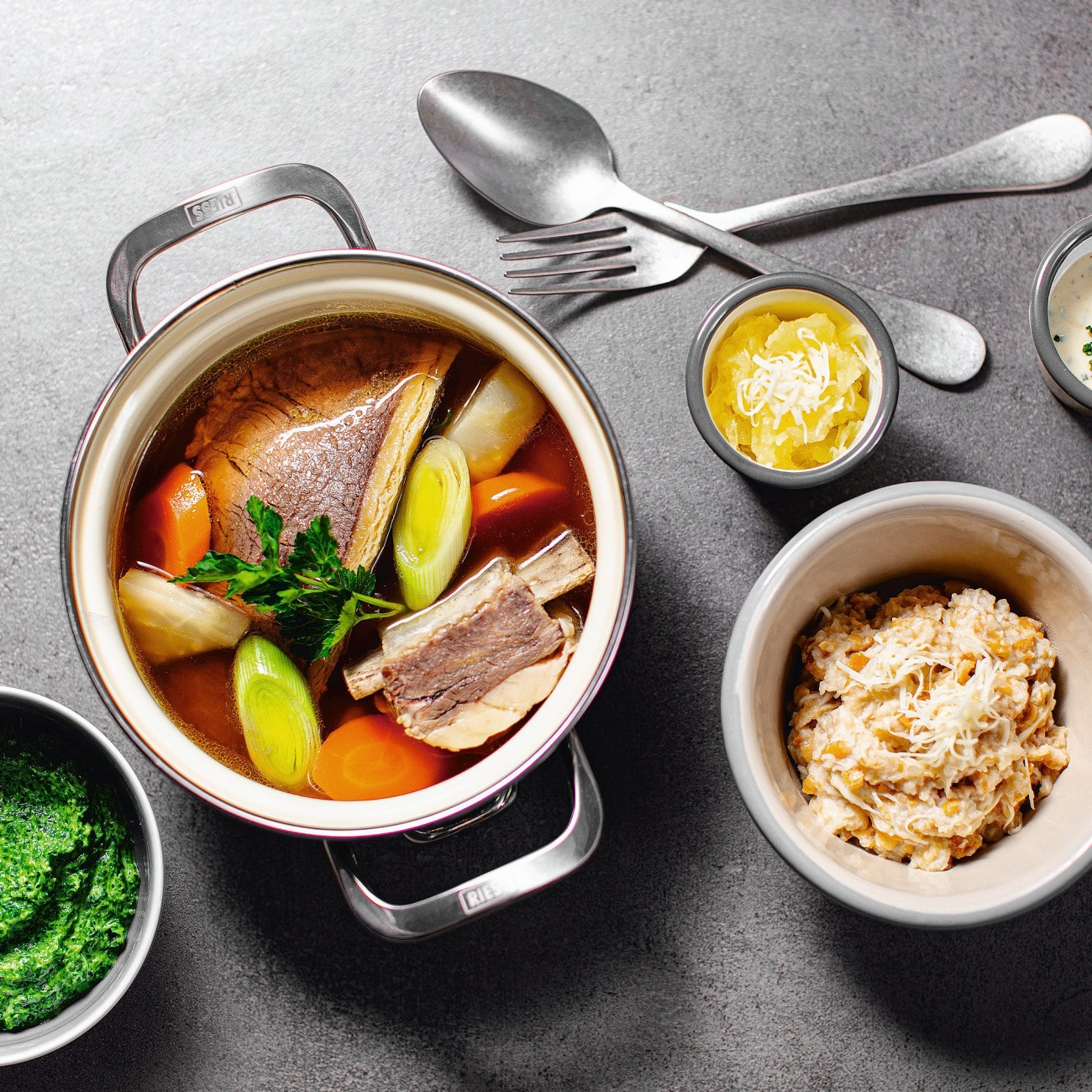 The Kaiserschmarrn
While there are as many legends surrounding the origins of kaiserschmarrn (shredded pancakes) as there are for Wiener schnitzel, it's beyond dispute that it is one of the most famous desserts in Austrian cuisine—and it's been placating sweet tooths in the Austrian countryside for ages. Even Kaiser Franz Joseph I was a fan of the light and fluffy dessert, thus quickly giving the dessert its royal name.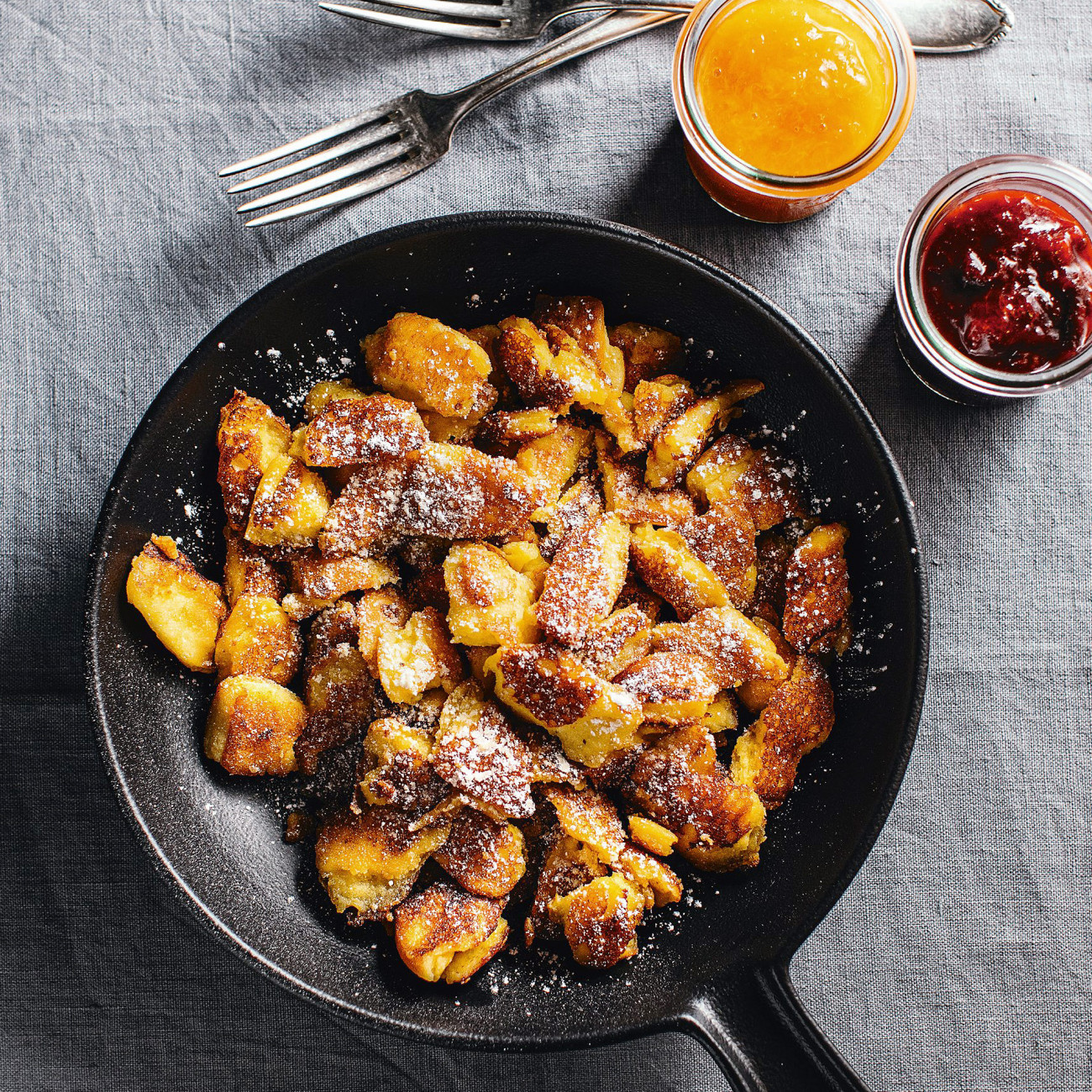 Original Wiener schnitzel
In Viennese cuisine, there is nothing more quintessential Vienna than the Wiener schnitzel. While its origins are often a point of contention and there are legends a plenty surrounding the famed piece of breaded meat, there is consensus in both recipe and preparation: top-quality veal cuts, coarse flour, breadcrumbs and delicately beaten eggs. Now you can serve up this culinary classic at home—just like our great grandmother did over a century ago.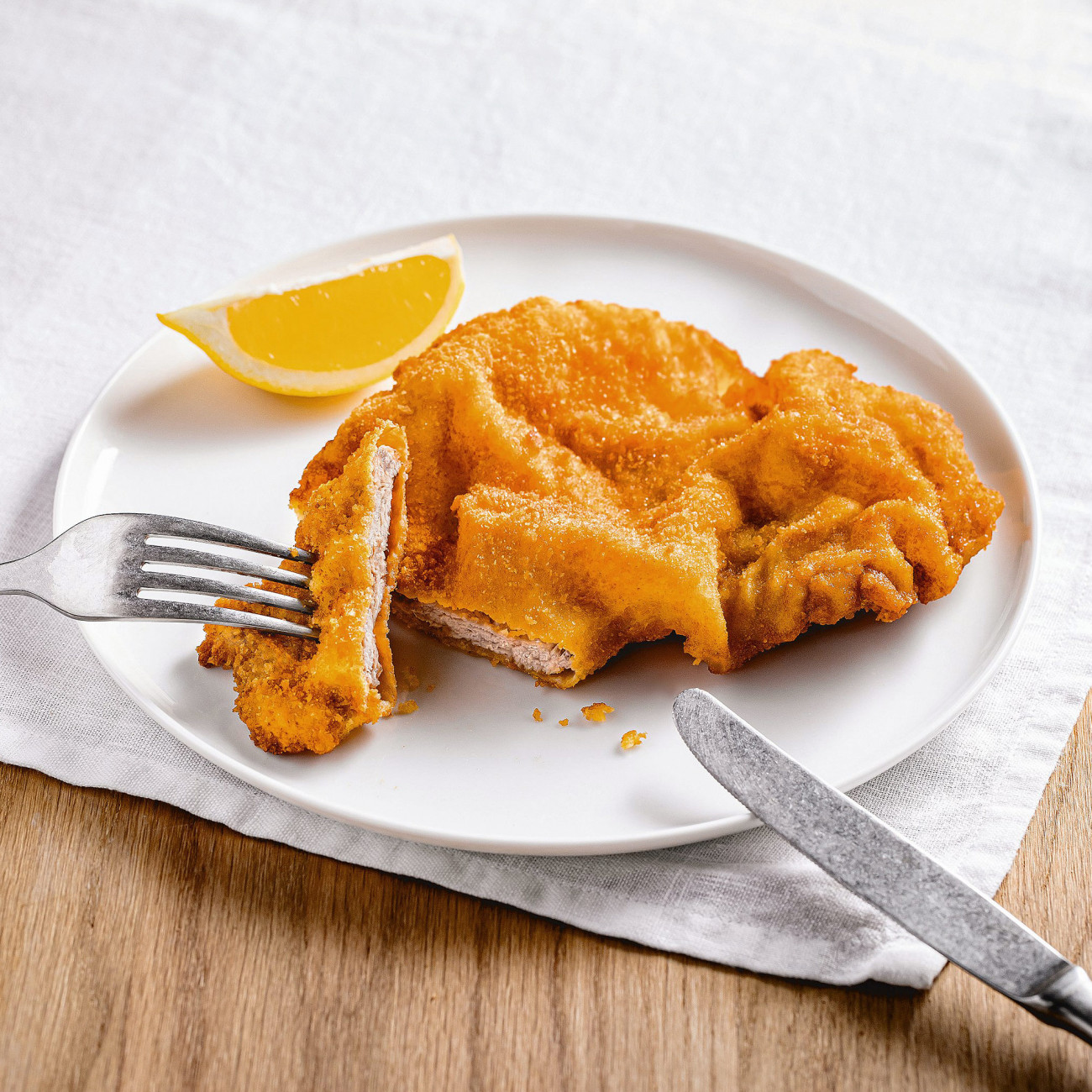 Apple strudel
No visit to a Viennese coffee house would be complete without a Melange and piece of warm apple strudel. The original from Vienna captivates with its juicy apple filling and the paper-thin strudel crust. Our grandmother made it for decades based on one single recipe: her sense for the ingredients. For those cooks less initiated, we've written out a step-by-step recipe that would make granny proud.