Premium veal of course:
ORIGINAL WIENER VEAL SCHNITZEL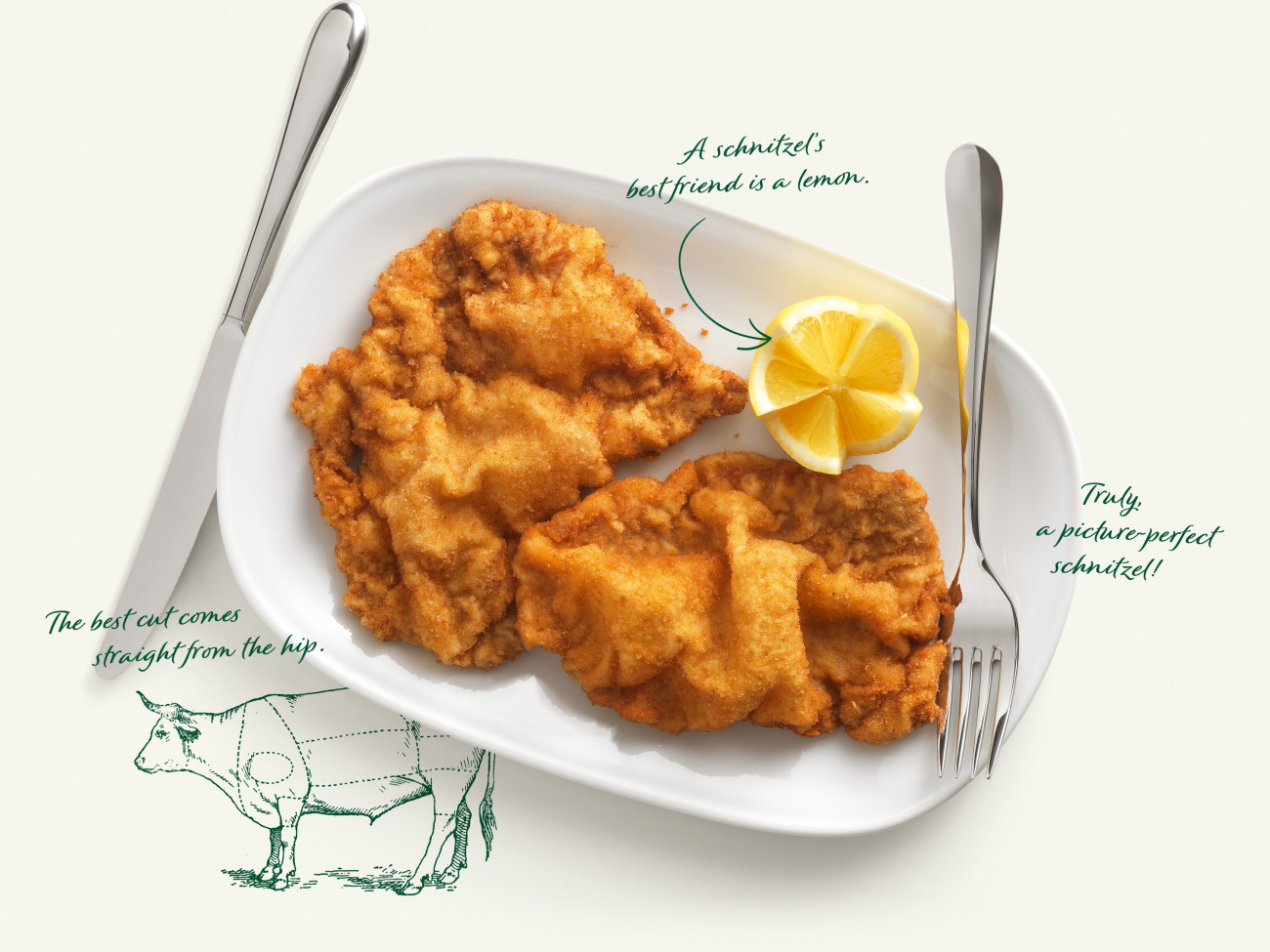 Allow us to explain: What makes the original the original.
In Viennese cuisine, there is nothing more quintessential Viennese than the Wiener schnitzel. Its origin is the subject of numerous legends and continues to be a lightning rod for controversy. There is consensus, however: Only premium veal fried golden brown in a mixture of lard an oil will do.
At Figlmüller on Bäckerstrasse, we only serve the one true Wiener schnitzel, as our great grandmother fried up over a century ago. Taste it for yourself!
Scusi ragazzi, but schnitzel's a Vienna original!
The most popular yarn spun round the genesis of the Wiener schnitzel comes from Field Marshal Radetzky. According to the story, Radetzky was so enrapt by the Italian Cotoletta alla Milanese that he brought the recipe back to Vienna in the middle of the 19th century, presenting it to the Kaiser's court kitchen so they could satiate his appetite and create the now world renown dish.
However, historical research has shown that the Viennese had an affection for all things fried much earlier. If your coffers were stocked then you could bread and fry all manner of mainstays like chicken and veal, or everything else from head to toe. So sorry to disappoint you, dear Italians, but veal was indeed first fried in Vienna.