Viennese Cuisine: Whether schnitzel, goulash, tafelspitz (Viennese-style boiled beef), apple strudel or powidltascherl (dumplings filled with plum jam), the culinary variety of the imperial city of Vienna is hardly matched by any other city in Europe.
Viennese cuisine evolved during the last third of the 18th century during the transition from the courtly to civil society. Unlike early times, at the end of the decade it was no longer about abundance, but rather about economics and taste. The recipes from Austria, Hungary, Bohemia and Moravia were blended with each other and today reflect this diversity.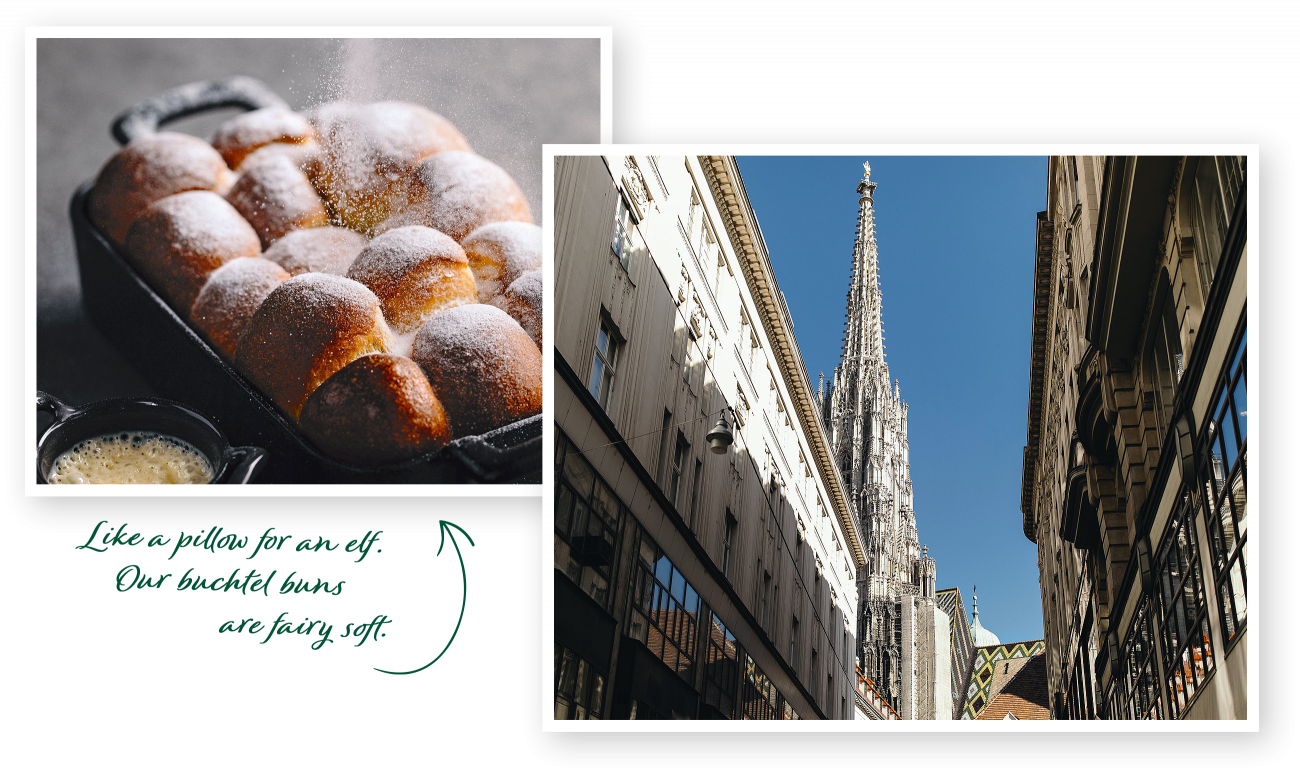 COOKING'S MORE FUN
WHEN YOU KNOW
WHAT YOU'RE DOING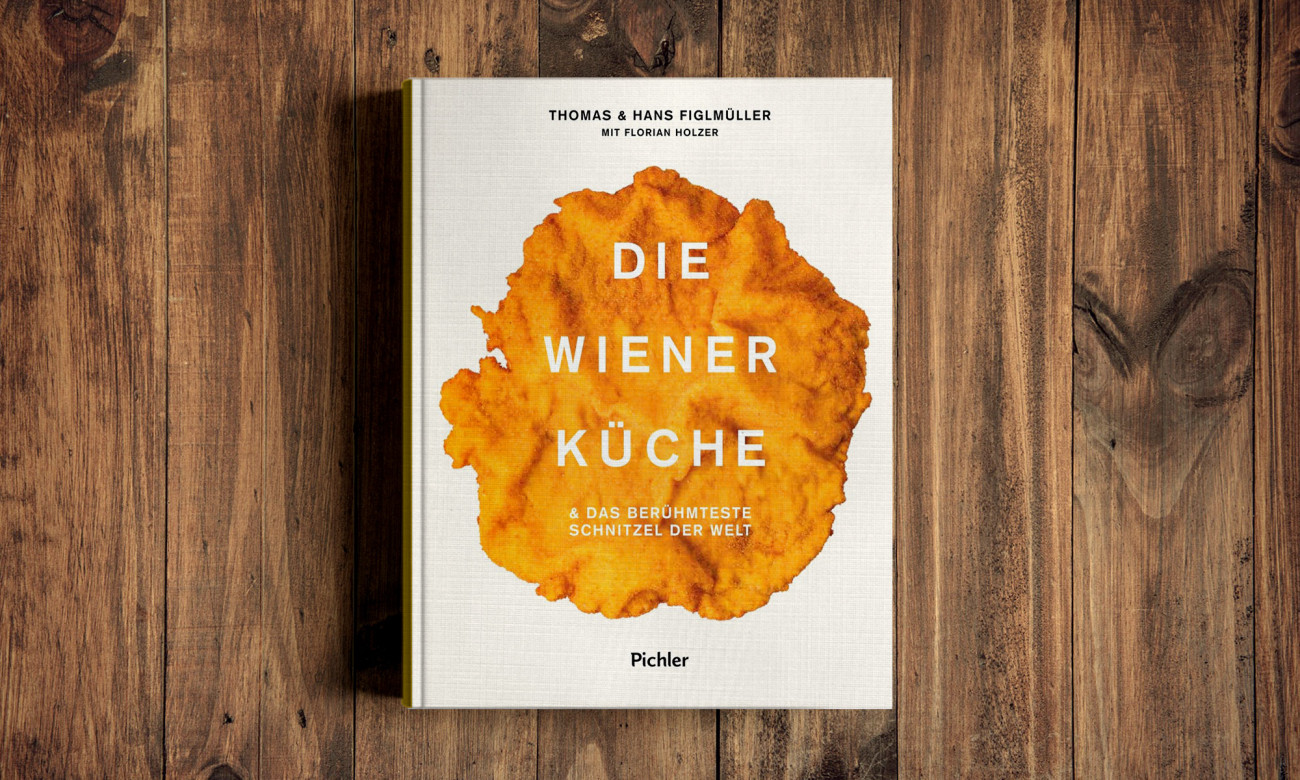 Our recipes in a single book Award-winner for Austria's most beautiful cookbook in 2021.
It is of particular importance to us to uphold the traditions of Viennese cuisine and we're proud to present it to all of our guests.
The recipes from great grandmother Anna Figlmüller that date back to around 1920, remain the basis of the Viennese cuisine as it is served up at Figlmüller. Just like back then, the core specialties are tafelspitz (Viennese-style boiled beef), veal liver, sweetbreads, goulash and, last but not least, fried dishes like the Wiener schnitzel and the exceptional Figlmüller schnitzel.
Learn how to prepare the true Wiener schnitzel yourself.
At Figlmüller on Bäckerstraße, we only serve the one true Wiener schnitzel, as our great grandmother fried up a century ago. We only use finest cuts from the rear of the veal.
We then fry up the Wiener schnitzel in a special family mixture of oil until golden—and then bring it to your table post-haste.
And of course, our Wiener schnitzel is accompanied by a classic Viennese side: potato salad. Enjoy.