Recipe 2:
Original Wiener schnitzel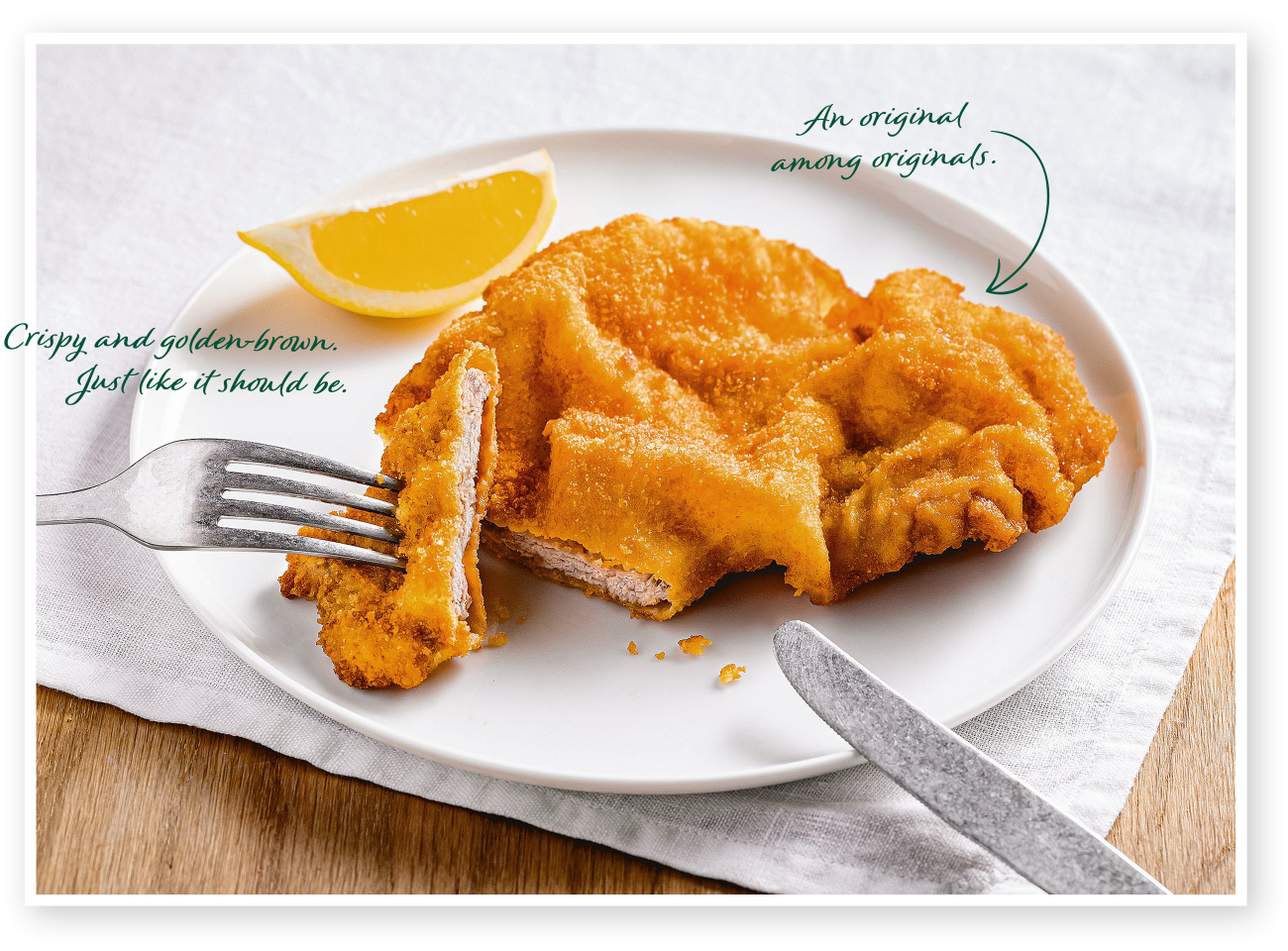 Ingredients for 4 – 6
2 – 3kg veal flank
3 eggs
Pinch of salt
Breadcrumbs
Coarse flour
Clarified butter
Love at first bite.
In Viennese cuisine, there is nothing more quintessential Vienna than the Wiener schnitzel. While its origins are often a point of contention and there are legends a plenty surrounding the famed piece of breaded meat, there is consensus in both recipe and preparation: top-quality veal cuts, coarse flour, and delicately beaten eggs. Now you can serve up this culinary classic at home—just like our great grandmother did over a century ago.
Here's how it's done:
Carefully trim the veal flank with a sharp knife and cut into 220g pieces. Gently pound out the pieces of meat and salt on both sides. Dredge in flour, wash in egg and coat in breadcrumbs. Heat the clarified butter in a pan and fry the schnitzel until golden brown. Dry the finished schnitzel on paper towels and serve with a lemon wedge.
Cooking by pictures.
Step by step:
The Original Wiener schnitzel