A TRUE ORIGINAL:
THE FIGLMÜLLER SCHNITZEL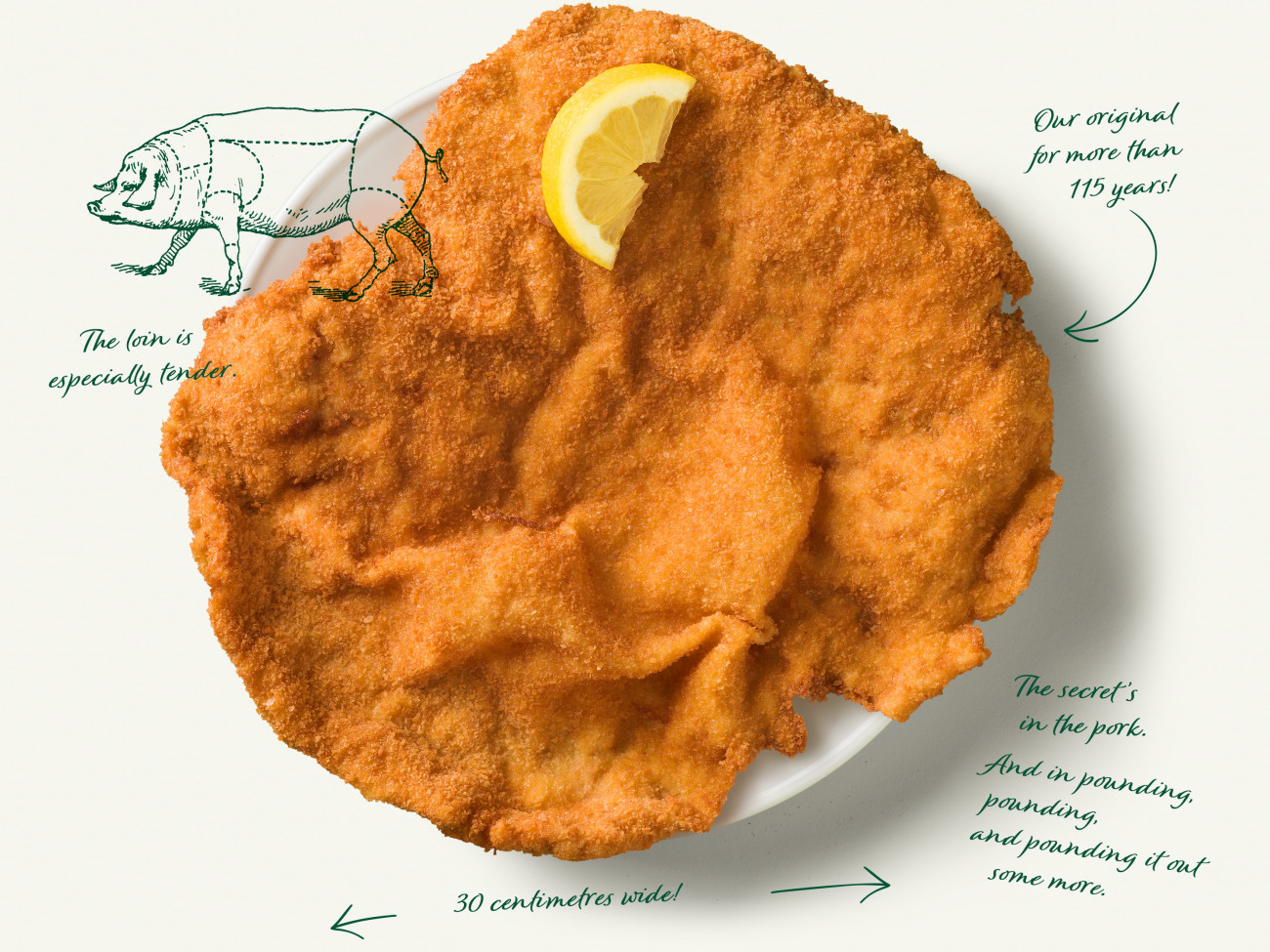 Something so simple, depends on the best ingredients.
Figlmüller chefs have always used the best meat cut, the tenderloin, for their winning recipe. And there is a tasty reason for this: The loin is much more tender and doesn't puff up while frying.
We only use the best pork in our schnitzel, sourced exclusively from Austrian farmers we've been with for years. When it comes to quality, we guarantee we don't make any compromises.
Pound, pound, pound: for 30cm of incredible schnitzel!
And to make sure that all of the schnitzels turn out nice and thin and crispy, every piece is carefully and expertly pounded with a mallet before frying until the schnitzel measures 30cm in diameter.
This involves more work than for normal schnitzel, but in the end the larger schnitzel gives our guests a few centimetres more enjoyment.