Recipe 5:
Kaiserschmarrn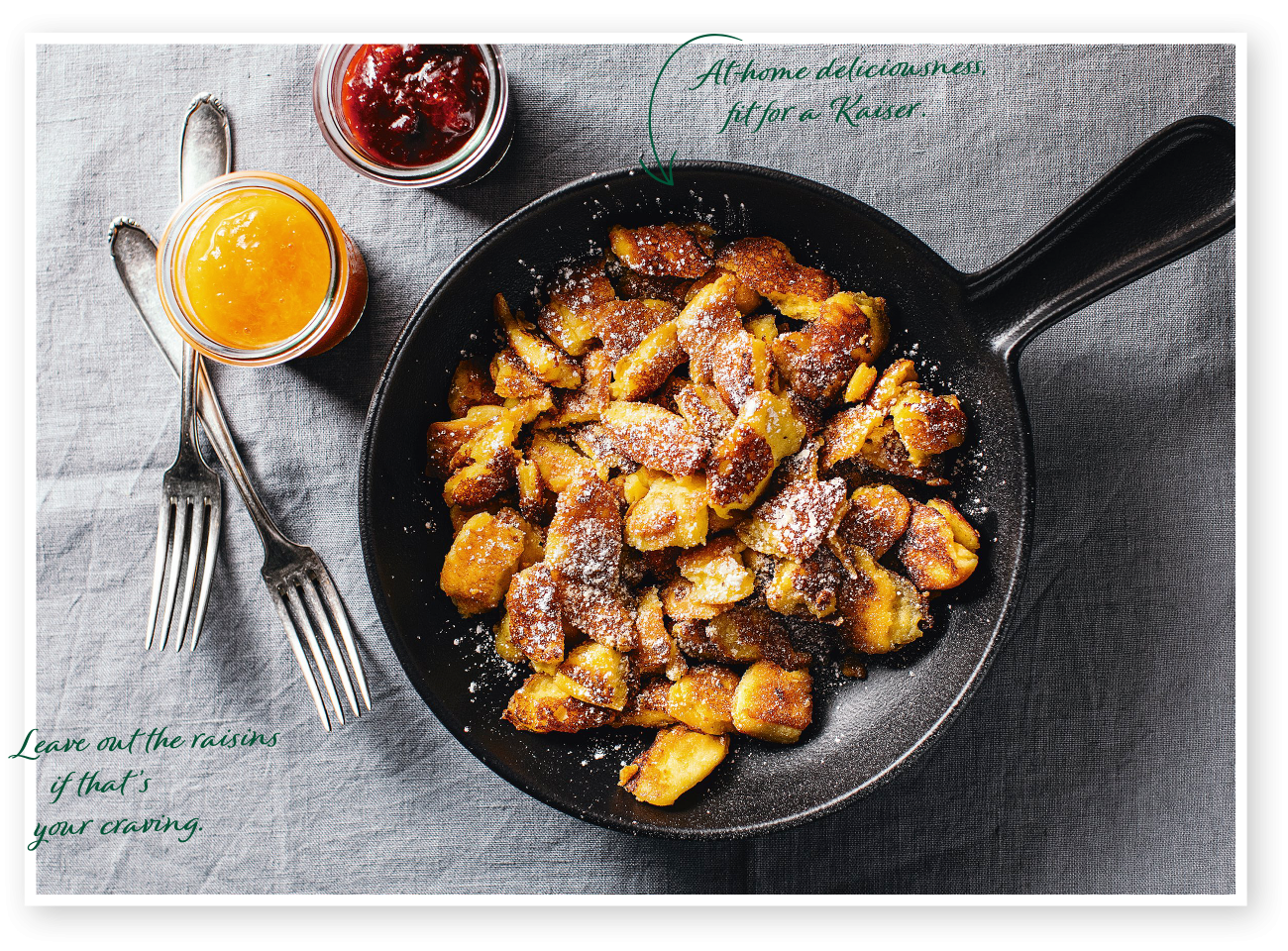 Ingredients for 4 – 6
140g fine cake flour
2 tablespoons sugar
1 tablespoon vanilla sugar
50g butter
5 eggs
1/4L milk
2 tablespoons raisins
1 shot of rum
Pinch of salt
Fluffier than a cloud in the sky.
There are as many legends surrounding the origins of kaiserschmarren (shredded pancakes) as there are for Wiener schnitzel. It's beyond dispute that it is one of the most famous desserts in Austrian cuisine Even Kaiser Franz Joseph I was a fan of the light and fluffy dessert, thus quickly giving the dessert its royal name. Happy cooking!
Here's how it's done:
Preheat the oven to 200°C. Soak the raisins in rum and separate the eggs. Beat the egg whites with sugar and a pinch of salt until stiff. Whisk together the milk, egg yolks and vanilla sugar until smooth. Stir in the flour and fold in the egg whites. Melt the butter in an oven-proof pan and pour the batter into the pan. Sprinkle raisins over the batter and bake at 200°C in the preheated oven until golden brown. Remove from the oven and shred into pieces with two wooden spatulas. Add sugar and butter and wait until lightly caramelized. Sprinkle with powdered sugar and serve.
Cooking by pictures.
Step by step:
Kaiserschmarrn