THE OFFSHOOT THAT'S
BEGUN TO FLOURISH:
FIGLMÜLLER BÄCKERSTRASSE
In 2020, we renovated and expanded our restaurant on Bäckerstrasse. Now, it's finally firmly out of the long shadow cast by its famous big brother and is a true gem in its own right.
Bäckerstraße is a logical progression of the original Figlmüller concept. The menu has more to offer and in addition to our famous Figlmüller Schnitzel, classically prepared veal schnitzel is a menu mainstay here on Bäckerstraße.
Figlmüller Bäckerstraße: Bäckerstraße 6, 1010 Vienna
Open daily 11:30am – 12pm, kitchen daily 11:30am – 10pm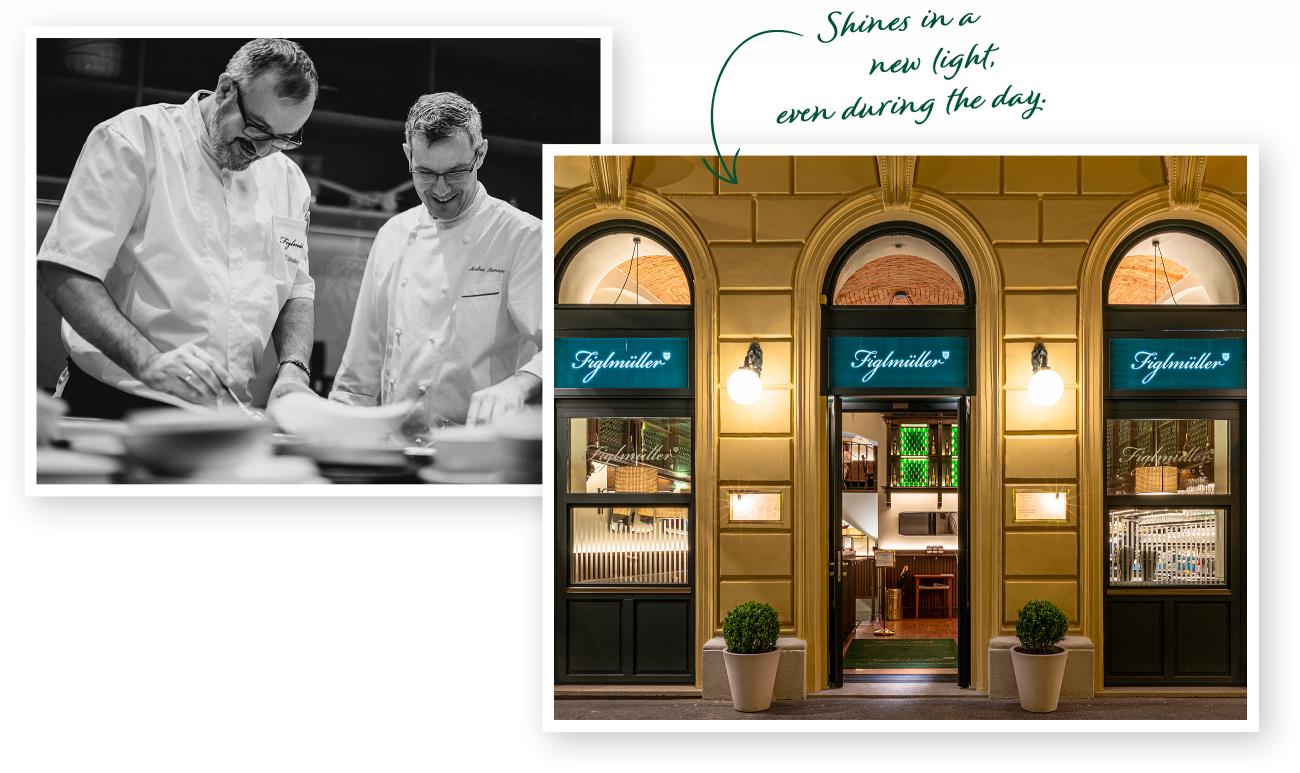 WE WILL BE TAKING
TO THIS SHINE
FOR QUITE SOME TIME.
Look, no one likes self-adulation. But forgive us a tiny bit for being proud of how the new restaurant on Bäckerstraße turned out.
If you have not yet had the chance to visit the newly renovated restaurant in person, here's a few shots to tide you over. No Figlmüller slideshow would be complete without a few stylish images of our scrumptious dishes, of course.