YOU'D BE HARD-PRESSED
TO FIND ANOTHER PLACE IN VIENNA
WITH MORE CULINARY HISTORY:
FIGLMÜLLER WOLLZEILE
Just a few meters away from Stephansplatz square, you'll find the birthplace of the city's most famous schnitzel. No easy feat, when you're in the centre of Vienna.
If these walls could talk, oh the stories they could tell. Of traditions handed down across generations. Of global stars and local legends. Of fantastic wine and joy that goes beyond mere meat and potatoes.
Figlmüller Wollzeile: Wollzeile 5, 1010 Vienna
Open daily 11am – 10:30pm, kitchen daily 11am – 9:30pm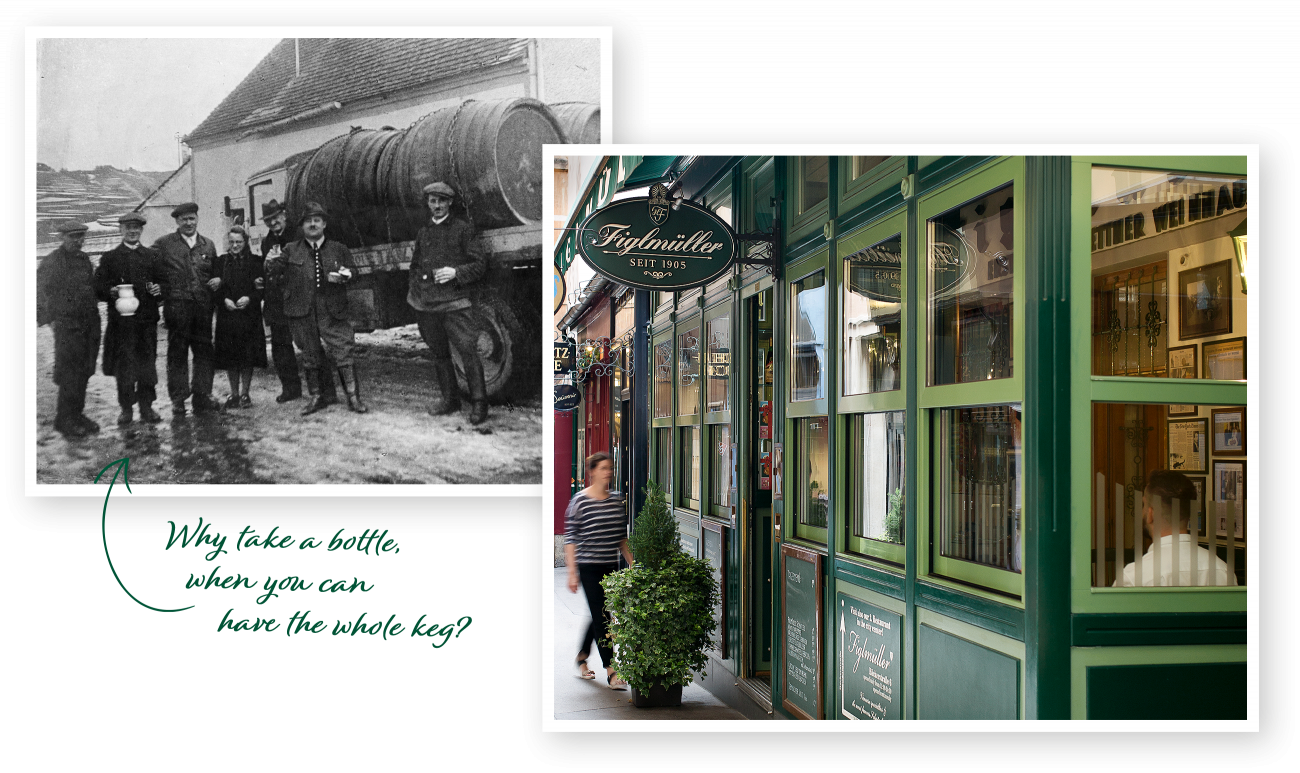 IF YOU LIKE YOUR STARTERS
TO BE A FEAST FOR THE EYES,
THEN LOOK NO FURTHER
Quaint and charming. Those two terms are just as apt for our wait staff as they are for our classic décor inside Wollzeile 5.
In fact, once inside the restaurant, you're surrounded by the charms and feel of a bygone age. Every detail reflects the traditions and foundations that Johann Figlmüller set here back in 1905. Traditions to behold and traditions to savour.