Recipe 1:
The Figlmüller schnitzel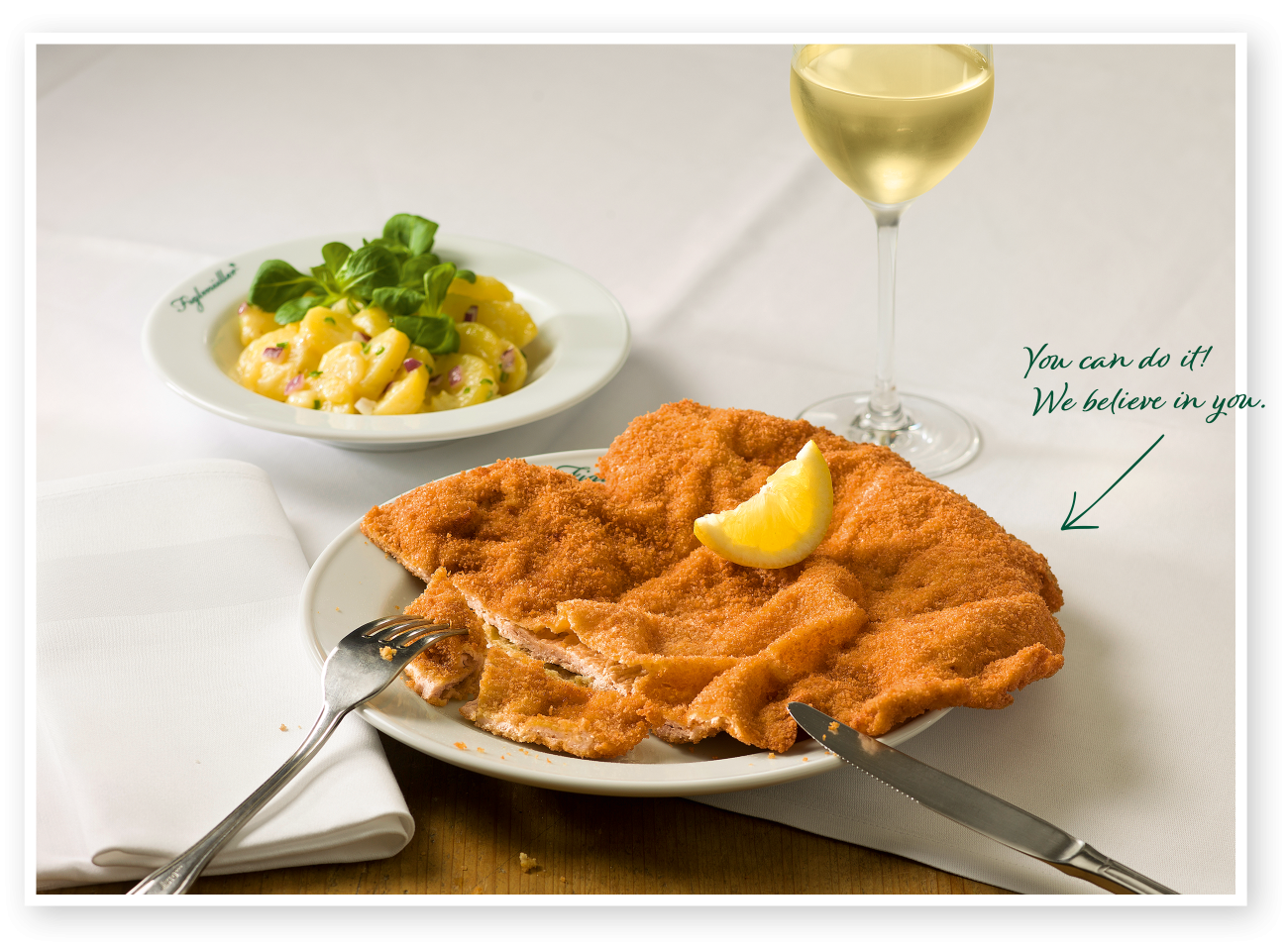 Ingredients for 4 – 6
2.5 – 3kg pork loin
1.5L vegetable oil
10 – 12 eggs
Pinch of salt
Coarse flour
Breadcrumbs
Tip 1: Practice makes perfect
Much has been written about the Figlmüller schnitzel. And along with the classic Wiener schnitzel, it has long-since become a culinary point of contact for many Viennese and Vienna visitors. Have fun with our family recipe and bon appétit!
Here's how it's done:
Remove the meat from the bone and trim the meat with a sharp knife. Slice of pieces weighing about 220g and butterfly them. Pound out the meat and salt. Dredge in flour, wash in egg and coat in breadcrumbs. Heat the vegetable oil in a pan and fry the schnitzel in hot oil until golden brown. Serve the cooked schnitzel with a lemon wedge.
Cooking by pictures.
Step by step:
The Figlmüller schnitzel